Put on your flared jeans and brush up on your boy band knowledge because the '90s are coming to Lively, the fun team trivia app from Zoosk Labs.
Starting Tuesday April 24th, Lively players will have the chance to win cool prizes or be on the same trivia team with some totally major '90s icons like Tyler Hilton (One Tree Hill), Drake Bell (Drake & Josh), Erik-Michael Estrada (O-Town), or Ryan Cabrera (singer-songwriter).
As always, Lively trivia has two game sessions, starting at 3:00 p.m. and 7:00 p.m. PDT every day. Play in one (or both!) games every day to automatically be entered into a raffle to win Lively swag signed by your favorite '90s icons.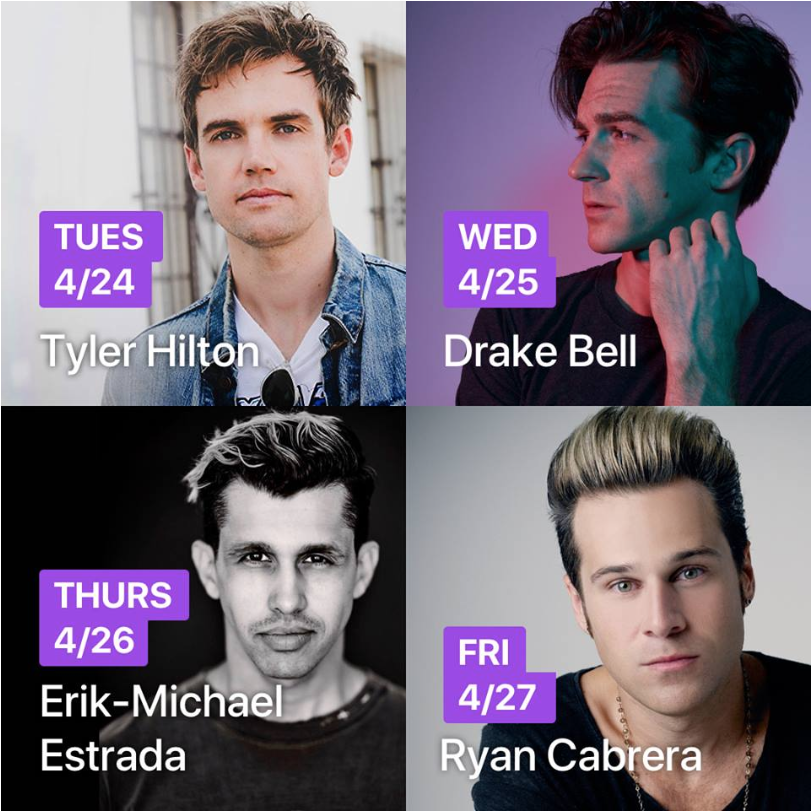 Lively Features:

Play Trivia as a Team:

When it's trivia time, you'll automatically be placed in a group video chat team of 2–4 people. You and your team will work together to answer a series of 12 questions and keep chatting after the game has ended.

Play Twice a Day:

There are two 30-minute game sessions per day—one at 3:00 p.m. and one at 7:00 p.m. PDT. Join anytime during the 30-minute sessions to be placed on a team and play.

Make New Friends:

Did you hit it off with one of your teammates? Add them as a friend to stay in touch. When trivia isn't in session, chat with other players through group video chat on Lively.
Get Lively here: https://apple.co/2HIdq1o
ABOUT LIVELY:
Lively is a video-based social experience that allows users to connect instantly with one another through group video chat. Since its launch in July 2016, Lively has gone beyond static images and text, to help people get to know each other through creative videos that help them share more about themselves. Lively is the first offering from Zoosk Labs, an in-house incubator that signals the company's commitment to innovation and expansion into new areas and demographics. Get Lively here: https://apple.co/2HIdq1o