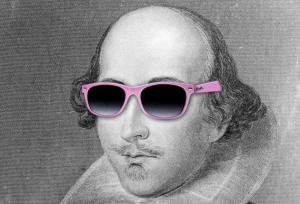 As dating has become more on-demand, the timeless art of writing a great love letter is in danger of being lost. To help you bring the romance back, Zoosk has partnered with Shakespeare to help you decide whether your next date is "to be or not to be."
Transform your profile and upgrade your flirt game with Shakespearean English, directly from the man himself!
"Online courting bringeth all the star-crossed lovers together," said Shakespeare, "This is mine chance to teachest the torches [of love] to burneth bright."
At Zoosk, we don't believe the inauspicious stars should decide your fate. Instead, we're focused on empowering everyone to lead a more fulfilling love life.
Don't just date, date smarter–with Shakespeare's help.