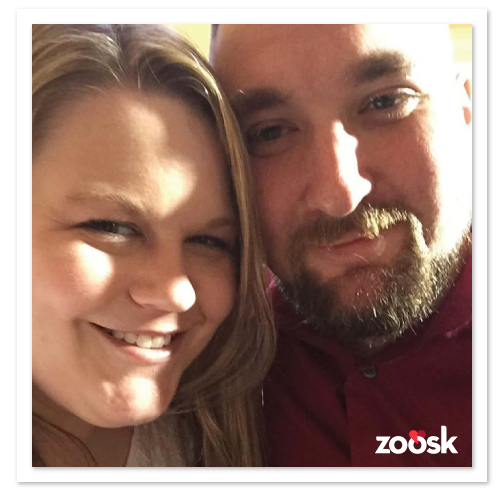 See someone you like? Don't be afraid to send a message. Kelsey made the first move and met the love of her life.
"It all started with me sending him a 'wink wink' here on Zoosk. That led to countless hours on the phone getting to know each other. The weekend we met, we were inseparable and had so much fun laughing and getting to know each other."
It took years of countless dates and mediocre experiences on other dating sites before Kelsey and Jeremiah found each other on Zoosk.
"I've spent many years looking for someone who makes me truly happy and Jeremiah is all that and more. He's the sweetest, most romantic man I have ever encountered. From the bottom of my heart, thank you, Zoosk, for helping me find my soulmate. We automatically clicked and have been making each other ridiculously happy ever since. Both of us had tried other dating sites before but Zoosk was different. Easy to use, fun, and no pressure equals one great relationship!"
Find the person who clicks with you and join Zoosk today.