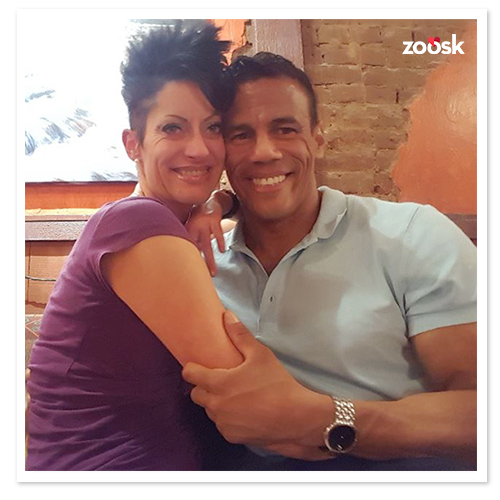 One day, someone will walk into your life and make you see why it never worked out with anyone else. For Antonio, that someone was Georgia.
He writes:
"We first met on Zoosk, and within 3 days of speaking on the phone, we decided to meet up in person. The moment Georgia walked up the stairs and into the restaurant, I was captivated. Four and a half hours of delicious food and wine later, my heart grew two sizes. I was hooked and she was too! We're dating now and falling madly in love with each other more every day. Thank you Zoosk for connecting me with my soulmate!"
You're very welcome! We wish you two all the luck and love on your journey ahead! 🙂
Are you looking to find your soulmate? If so, sign up here. If you've already met that special person using Zoosk and want to share your story, please share the details here.