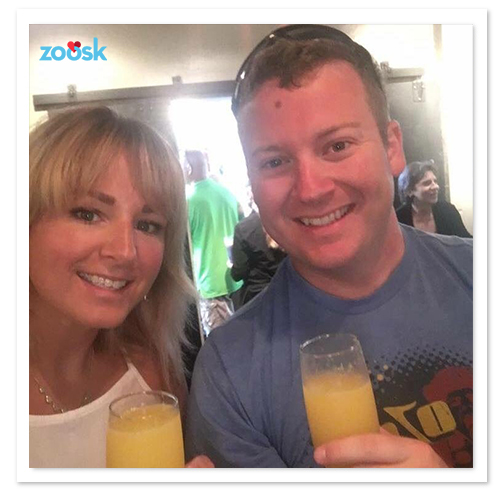 Sometimes, you need to give someone a chance before writing them off completely. Brandi is very glad she messaged Corbett back after writing him off initially.
She writes:
"The first time Corbett messaged me on Zoosk I basically shut him down. The next morning I felt bad, so I messaged him back. A couple weeks later, we met up at a restaurant in Lake Charles, Louisiana (halfway between his home in Alabama and my home in Texas), and before we knew it we were asked us to leave because we had been at our table for hours without even realizing it.

We both have the same sense of humor and he makes me laugh until I'm crying. We both love traveling and trying new things. We have the same values and family is our number one priority. He's met my family, friends, and children. Distance isn't an issue when someone is so perfect for you. I hope he will be stationed closer to me in the near future, but if not, we will relocate together when the time comes."
We're excited for these two and hope their future is as bright as their love for each other. ❤️
Are you looking for your perfect someone? If so, sign up here. If you've already met that special person using Zoosk and want to share your story, please share the details here.