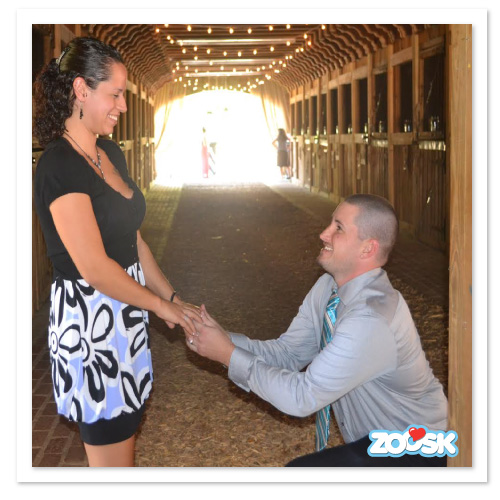 Posted by Joan Actually
When the guys at the local bar in Marietta, GA weren't meeting her standards, Jennifer took a chance on Zoosk. Although she went on a few okay dates, nothing compared to the first time she met Scott.
"Meeting Scott was a totally different story. After just a week of dating, we were official. The first time I saw him, we just clicked. We had so many things in common–sports, movies, and country music–but there was just something about him. We had so much fun on our first date and then we went out on another date the very next day."
Just seven months after becoming official, Jennifer and Scott got married. "I know it's super fast," she said, "but when you know, you know."  Scott has been not only a wonderful partner, but a wonderful father, as well. "He does things that no one else does and it really shows that he always has me on his mind," Jennifer says, "he's also a great father to our daughter; he takes family very seriously, and I love him so much for that."
If you're looking for love, Jennifer has some advice for you: "Go with your gut and don't convince yourself that you have a type. You never know what could happen."
Congratulations on your upcoming anniversary! We are so happy for you!
Have you met the love of your life on Zoosk? Don't be shy! We'd love to hear from you. Share your details here, and let your love story inspire others!