Dear Zoosk,
The very first minute I signed up on Zoosk, a man winked at me.  His name was JD, and he lived only 30 miles from me. I thought he was cute, so I sent him a message.
That was the beginning of a great relationship.
I live in the Clarksburg area in West Virginia, and he was from Buckhannon. When we met, his smile first attracted me to him. But later, it was his personality I liked. He would say the nicest things to me when we talked! When we texted each other on the phone, he always had a comeback to things I said that would blow me away. The guy with all the lines. Couldn't stop telling me how beautiful I was!
Our first date was a nice dinner, casual dress, at a Chinese restaurant, and we had a good time with our fortunes in the end.  They were funny, and we laughed a lot! Then we went for a long ride in the country, and JD showed me where he used to be a trooper, as well as some stories about the little town he worked in.
Then he brought me home and gave me a hug and a sweet little kiss and he went home.  We have been dating ever since. Every day is a good day.  I am sure it will continue.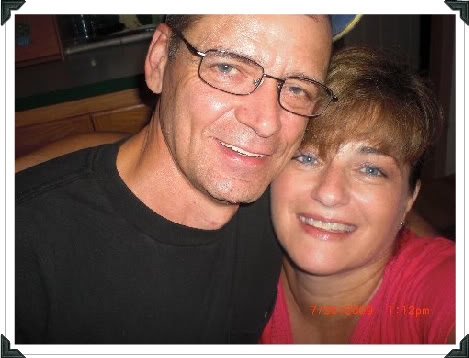 We both had been praying for someone to come into our lives, and at the same time when we needed each other the most "here we are". It's really special. The way he hugs me makes me want to be held by him forever.  I like that.
This winter, JD asked me to marry him! We looked at rings for a long time, and he took me to jewelry store after jewelry store, just to find the right one! We act like we are 16-years-old, laughing and having a great time. My children love him. We love each other. I can't believe I found someone so quickly! Thanks for your dating site, or I would have never met him.
Zoosk is the best! You never know from the very beginning, but sometimes you can beat all odds.
Sincerely,
Tammy and JD