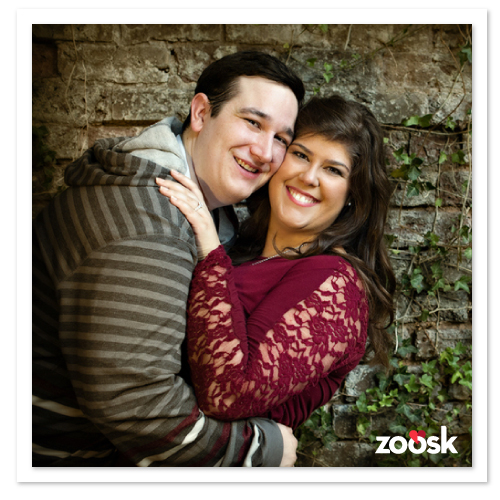 After graduating, Amanda joined Zoosk to meet someone who shared similar values and interests. It didn't take long for Zoosk to introduce her to Drew.
"I was moving back home after graduation and wanted to make some contacts before I moved back. Drew sent me a message saying that he liked my profile. I told him that I could meet him when I moved back, so he should keep in touch. Well, he didn't forget me and we messaged each other on Zoosk before exchanging numbers and finally going on our first date."
Once Amanda and Drew met, everything fell into place.
"Now, almost 4 years later, we are engaged and getting married in September 2015! If it weren't for Zoosk, I would never have met my best friend and love of my life! Thanks Zoosk!"